For 30 years we are the specialists on the mast sector and have large experience,
both with the search in the forest for qualitatively high-quality masts from Kiefer (Pinus Silvestris)
and with peeling and impregnation. We supply with to that after the technical conditions
Electrical utility (EVU) and after the guidelines of the British standard.
Gladly we are to be supplied also ready masts as raw commodity from the forest. Our of many years
Relations with north and Eastern Europe permits to procure from the best areas our masts to us.
Technical it is to be supplied possible masts and bars in a length from 6 m to 18 m.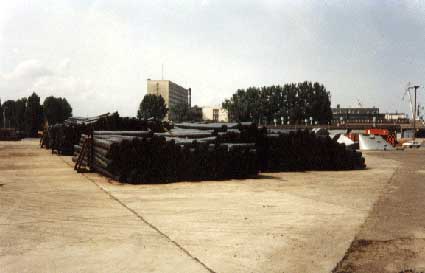 Inquire, we are gladly ready you an attractive offer to be provided.